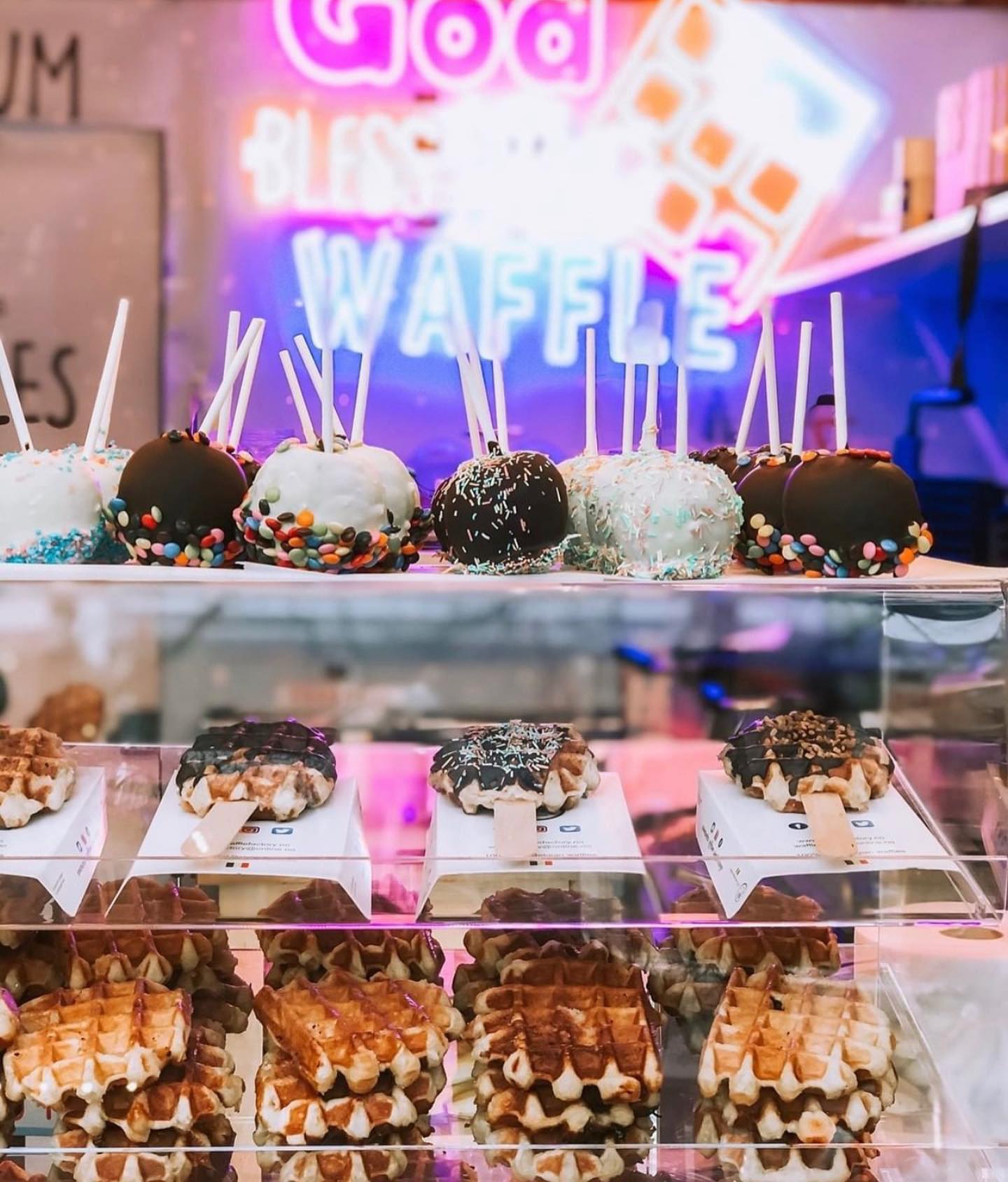 Waffle factory kommer med sin fargerike foodtruck og de kan friste med nydelige, belgiske wafler i tillegg til mange andre spennende smaker.
Belgium waffles are well known on all continents and famous for the unique sweet smell. Freshly baked on the spot they propose you on the menu several combinaisons as:
Natural, with strawberries,  bananas, whipped cream, marshmallows, sof Ice, hazelnuts and of course Real hot Belgian chocolate…
They are running all big events in Norway with our trucks to make you discover probably the best Belgian waffles in the country.